9364 East Raintree Dr. Ste. 105
Scottsdale, AZ 85260
CATEGORIES & HEADINGSdetails >>
P&H are "Hands on F&I Training specialist who increase profits"

**RV Service Contracts**

A service contract program that meets all of the needs of any dealer. Through the efforts of a thirty billion dollar insurance organization, we now have a program that is head and shoulders above all others in the industry.

* Exclusionary coverage for RV's & Travel Trailers - Bumper to Bumper
* No in-service-dates... Ever!
* Book Value Rating for your cost on all programs
* Rental use coverage surcharge - Fleet use
* Up to 5 years coverage on pre-owned units
* Wear & tear coverage
* Service drive sales are OK. No inspection needed
* Best Profit Participation program in the industry!

**Appearance Protection**

* Chemical Sealant Programs
* No up front cost for the chemicals
* Exterior Sealants
* Interior Sealants
* Rust Proofing
* Undercoating
* 5 Year Warranties
* Renewable for Life
* Ease of Application
* 7000 + Dealerships

**Anti-Theft Protection**

* Etch Programs
* Non-Etch Programs
* GAP Insurance
* Deductibles Covered
* Total Constructive Loss
* All Risk, Any Year - Any Model

**Tire Coverage**

* Towing service
* Battery Service - Jump Start
* Flat tire assistance
* Fuel, oil, and water service
* Toll free, 24-hour service anywhere in the U.S.A
* No out of pocket expense
* No limits on the number of serice calls per year

With over 150 years of combined experience in the Auto/RV industry and over 20 years of successful dealership profit development we will help you achieve your goals.

We are fully licensed, insured, and bonded representing the finest companies in the Auto and RV industry and we continue to grow each day.


Vendor Showcase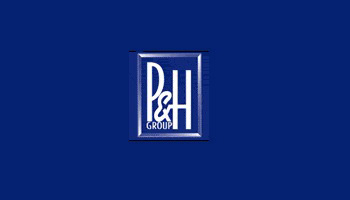 At P&H Group we have never failed to increase a dealer's bottom line by following our training methods. Our classes, and reports are always free to our dealer partners, because our success is based on your success. read more